La resurrección

Maze
La resurrección
Juan 20:1-18
¿Puedes ayudar a María a encontrar el camino a la tumba vacía?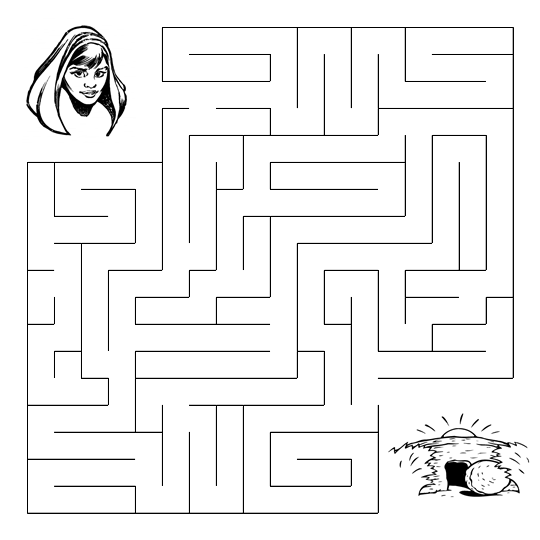 Verso de Biblia
María Magdalena fue a darles la noticia a los discípulos. "¡He visto al Señor!",
exclamaba, y les contaba lo que él le había dicho.
Juan 20:18 (NIV)
Derechos de autor Sermons4Kids, Inc.
Todos los derechos reservados
Sermons4Kids.com

Want more resources? Unlock everything with Sermons4Kids Plus for $249/year...
Mini movies

How-to videos

Worship videos

Animated videos

Lesson handouts

Countdown timers

Unlimited team members

Daily discussion ideas for families

Theme-based Sunday school lesson packs

Weekly lesson plans for lower elementary

Weekly lesson plans for preschool, upper and lower elementary
Click YES, UPGRADE NOW and unlock Sermons4Kids Plus for $249 today. Your subscription will auto renew on Oct 5, 2023 for $249/year. Cancel anytime.