Healing Blind Esp

Maze
Jesús sana a un ciego de nacimiento
Juan 9:1-41
¿Puedes ayudar al ciego encontrar el camino hasta Jesús?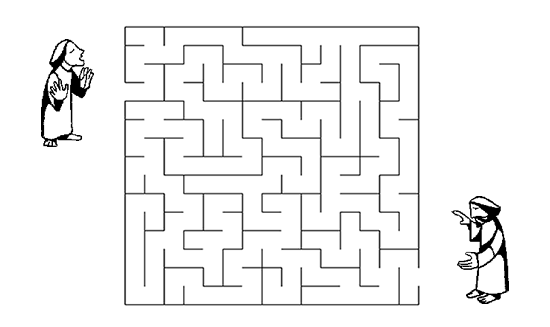 —Ve y lávate en el estanque de Siloé (que significa: Enviado).
El ciego fue y se lavó, y al volver ya veía.
Juan 9:7 (NVI)
Copyright © Sermons4Kids, Inc.
Todos los derechos reservados
Sermons4Kids.com

Want more resources? Unlock everything with Sermons4Kids Basic for $97/year...
How-to videos

Animated videos

Lesson handouts

Weekly lesson plans for lower elementary
Click YES, UPGRADE NOW and unlock Sermons4Kids Basic for $97 today. Your subscription will auto renew on Nov 27, 2022 for $97/year. Cancel anytime.