Peace! Be Still!

Jumble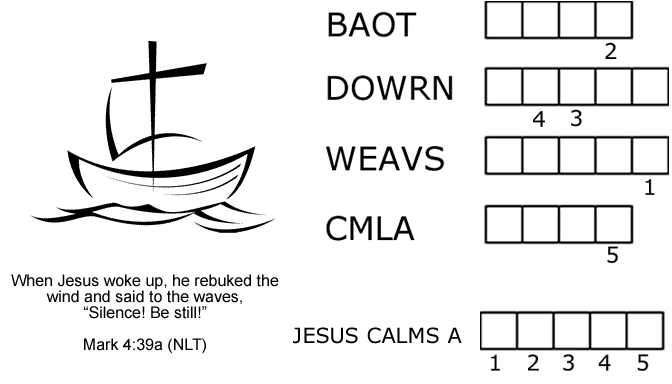 Unscramble each word, then use the marked letters to reveal the secret word.
HERE ARE SOME CLUES IN CASE YOU NEED HELP!
Jesus and his disciples got in a _______.
The disciples were afraid that they were going to ________.
Jesus spoke to the wind and the __________.
After Jesus spoke, the sea became _______.
ANSWER: There was a fierce _______ on the sea.