La entrada triunfal

Maze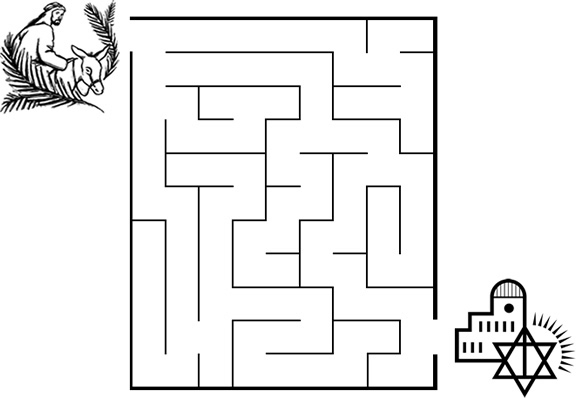 ¿Puedes ayudar a Jesús a encontrar el camino a través de las calles de Jerusalén?
Al acercarse él a la bajada del monte de los Olivos, todos los discípulos se entusiasmaron y comenzaron a alabar a Dios por tantos milagros que habían visto. Gritaban: "¡Bendito el Rey que viene en el nombre del Señor!" "¡Paz en el cielo y gloria en las alturas!"
Lucas 19:37-38 (NVI)

Want more resources? Unlock everything with Sermons4Kids Plus for $249/year...
Mini movies

How-to videos

Worship videos

Animated videos

Lesson handouts

Countdown timers

Unlimited team members

Daily discussion ideas for families

Theme-based Sunday school lesson packs

Weekly lesson plans for lower elementary

Weekly lesson plans for preschool, upper and lower elementary
Click YES, UPGRADE NOW and unlock Sermons4Kids Plus for $249 today. Your subscription will auto renew on Sep 25, 2023 for $249/year. Cancel anytime.