The Resurrection

Laberinto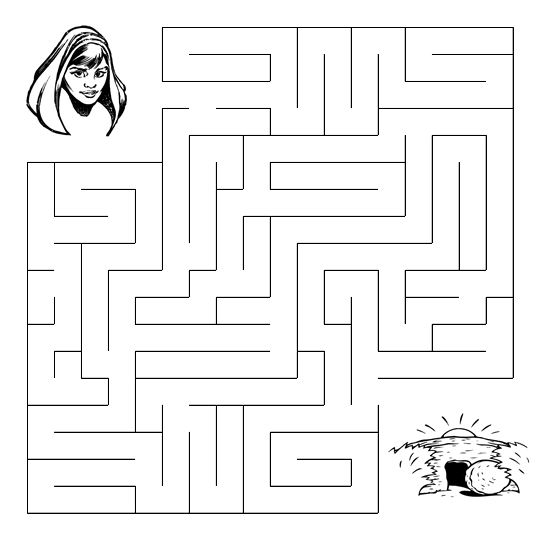 Can you help Mary find the way to the empty tomb?
Bible Memory Verse
Mary Magdalene went to the disciples with the news: "I have seen the Lord!" And she told them that he had said these things to her.
John 20:18 (NIV)

¿Quiere más recursos? Obtenga acceso a todo con Sermons4Kids Basic por $97/year...
Vídeos animados

Vídeos explicativos

Hojas de trabajo para las lecciones

Planes de lecciones semanales para primaria inferior
Haga clic en el botón SÍ, ACTUALIZAR AHORA y desbloquee Sermons4Kids Basic por $97 sin costo adicional hoy. Su suscripción se renovará automáticamente el Oct 26, 2022 por $97/year. Cancele en cualquier momento.