Paul and Ananias

Página para colorear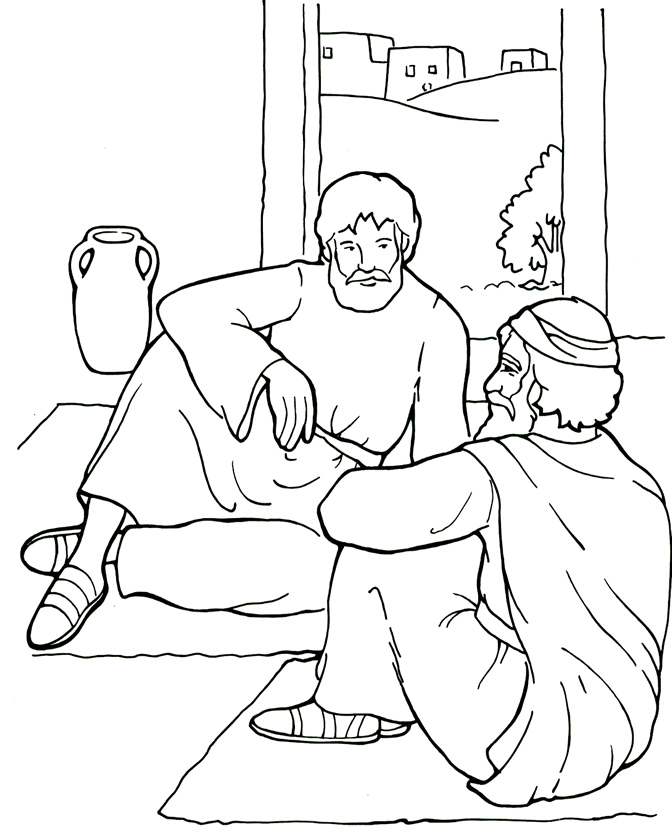 Paul learned that Jesus is God's Son.
From Thru-the-Bible Coloring Pages for Ages 4-8. © 1986,1988 Standard Publishing.
Used by permission. Reproducible Coloring Books may be purchased from
Standard Publishing, www.standardpub.com, 1-800-543-1301.

¿Quiere más recursos? Obtenga acceso a todo con Sermons4Kids Basic por $199/year...
Vídeos animados

Vídeos explicativos

Hojas de trabajo para las lecciones

Uso ilimitado para miembros del equipo

Ideas de conversación diaria para las familias

Videos de adoración, mini películas y cuentas regresivas

Herramienta de programación y gestión del plan de clases

Planes de lecciones semanales para preescolar, primaria superior e inferior

Paquetes de lecciones para la escuela dominical basados en temas específicos

Página web con la marca de la iglesia para compartir todos los recursos con los padres y los niños
Haga clic en el botón SÍ, ACTUALIZAR AHORA y desbloquee Sermons4Kids Basic por $199 sin costo adicional hoy. Su suscripción se renovará automáticamente el May 31, 2024 por $199/year. Cancele en cualquier momento.