Jesus Raises Lazarus from the Dead

Maze
Jesus Raises Lazarus
John 11
Help Lazarus find the way to Jesus.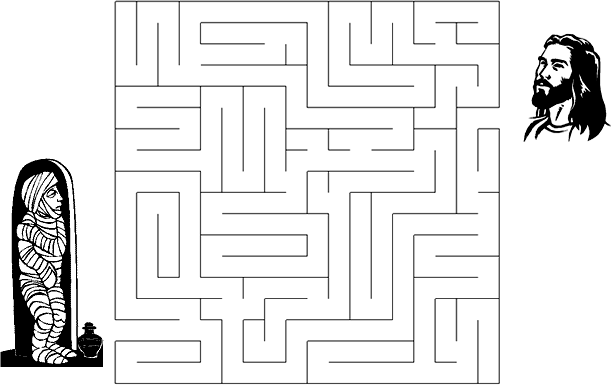 Then Jesus shouted, "Lazarus, come out!" And Lazarus came out,
bound in graveclothes, his face wrapped in a headcloth.
John 11:43-44a (NLT)
Copyright © Sermons4Kids, Inc.
All Rights Reserved
Sermons4Kids.com

Want more resources? Unlock everything with Sermons4Kids Basic for $97/year...
How-to videos

Animated videos

Lesson handouts

Weekly lesson plans for lower elementary
Click YES, UPGRADE NOW and unlock Sermons4Kids Basic for $97 today. Your subscription will auto renew on Oct 18, 2022 for $97/year. Cancel anytime.