Ángel y María #1

Coloring Page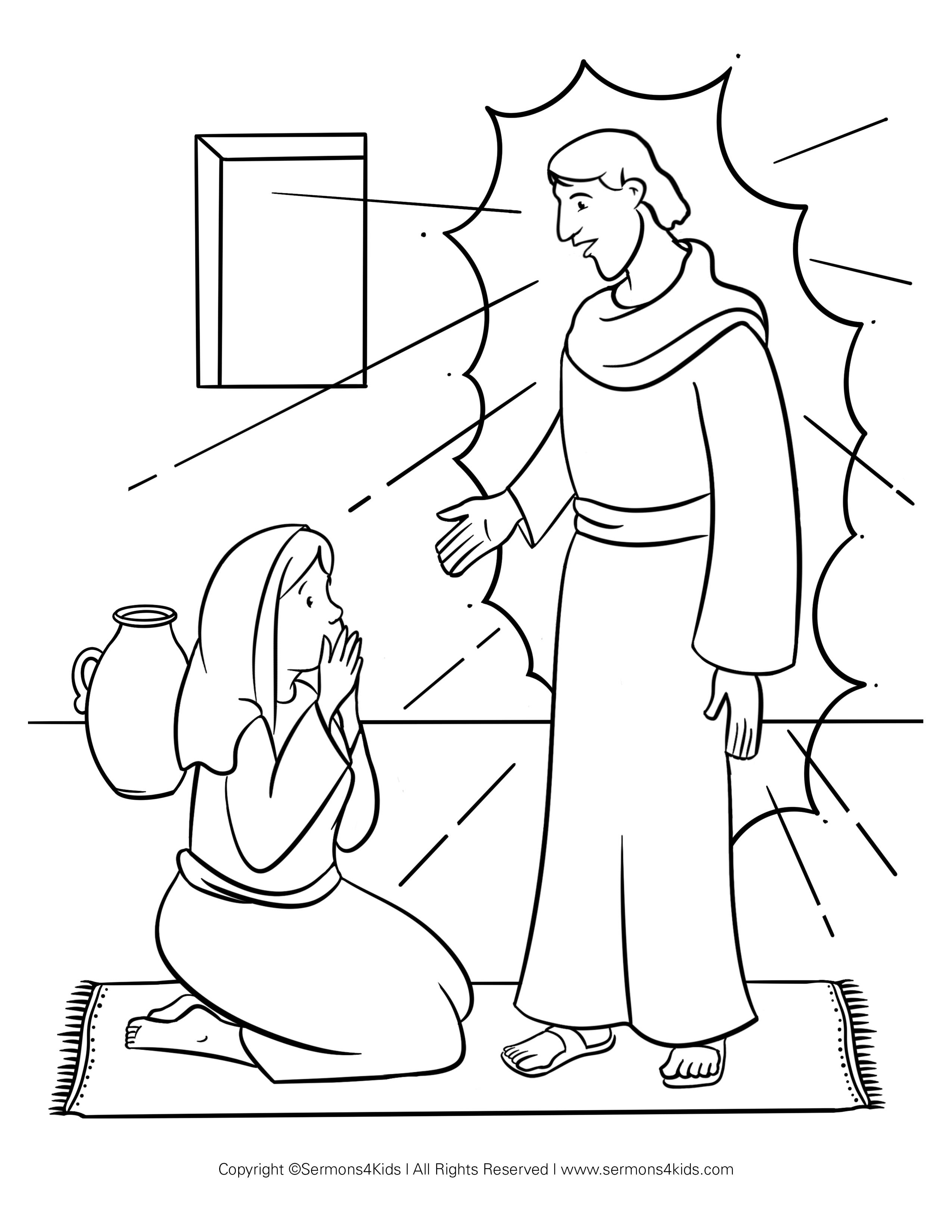 Dios envió al ángel Gabriel a Nazaret, pueblo de Galilea, a visitar a una joven virgen comprometida para casarse con un hombre que se llamaba José, descendiente de David. La virgen se llamaba María. El ángel se acercó a ella y le dijo:
—¡Te saludo, tú que has recibido el favor de Dios! El Señor está contigo.
Ante estas palabras, María se perturbó, y se preguntaba qué podría significar este saludo.
—No tengas miedo, María; Dios te ha concedido su favor —le dijo el ángel—. Quedarás encinta y darás a luz un hijo, y le pondrás por nombre Jesús. (Lucas 1:26-38)
Un Ángel visita a María página para colorear bíblica para niños de 4 a 10 años

Want more resources? Unlock everything with Sermons4Kids Plus for $249/year...
Mini movies

How-to videos

Worship videos

Animated videos

Lesson handouts

Countdown timers

Unlimited team members

Daily discussion ideas for families

Theme-based Sunday school lesson packs

Weekly lesson plans for lower elementary

Weekly lesson plans for preschool, upper and lower elementary
Click YES, UPGRADE NOW and unlock Sermons4Kids Plus for $249 today. Your subscription will auto renew on Dec 9, 2023 for $249/year. Cancel anytime.