Mother Hen

Maze
Jesus Weeps Over Jerusalem
Help the chicks find their way back to the mother hen.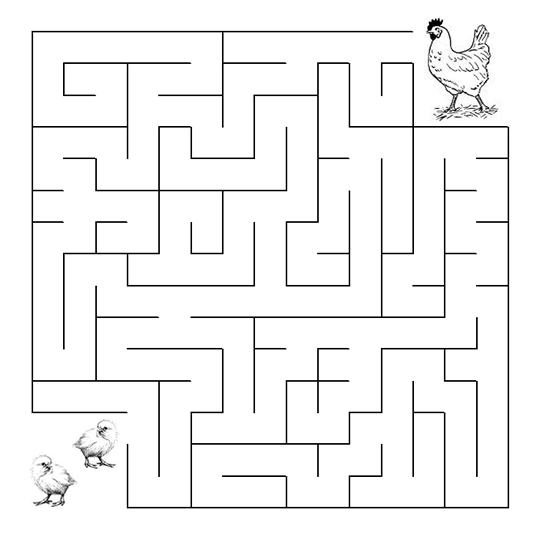 "O Jerusalem, Jerusalem, you who kill the prophets and stone
those sent to you, how often I have longed to gather your
children together, as a hen gathers her chicks
under her wings, but you were not willing!"
Luke 13:34 (NIV)
Copyright © Sermons 4 Kids, Inc.
All rights reserved.

Want more resources? Unlock everything with Sermons4Kids Plus for $249/year...
Mini movies

How-to videos

Worship videos

Animated videos

Lesson handouts

Countdown timers

Unlimited team members

Daily discussion ideas for families

Theme-based Sunday school lesson packs

Weekly lesson plans for lower elementary

Weekly lesson plans for preschool, upper and lower elementary
Click YES, UPGRADE NOW and unlock Sermons4Kids Plus for $249 today. Your subscription will auto renew on Feb 7, 2024 for $249/year. Cancel anytime.