Palm Sunday

Maze
Jesus' Triumphal Entry into Jerusalem
Join Jesus on the road to Jerusalem.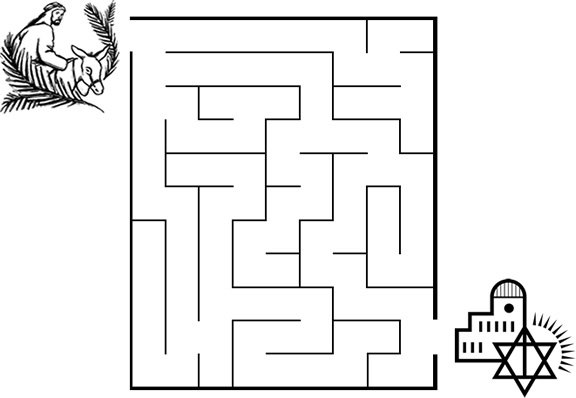 When he came near the place where the road goes down the
Mount of Olives, the whole crowd of disciples began joyfully to
praise God in loud voices for all the miracles they had seen.
"Blessed is the king who comes in the name of the Lord!"
"Peace in heaven and glory in the highest!"
Luke 19:37-38 (NIV)
Copyright © Sermons 4 Kids, Inc.
All Rights Reserved
Sermons4Kids.com

Want more resources? Unlock everything with Sermons4Kids Plus for $249/year...
Mini movies

How-to videos

Worship videos

Animated videos

Lesson handouts

Countdown timers

Unlimited team members

Daily discussion ideas for families

Theme-based Sunday school lesson packs

Weekly lesson plans for lower elementary

Weekly lesson plans for preschool, upper and lower elementary
Click YES, UPGRADE NOW and unlock Sermons4Kids Plus for $249 today. Your subscription will auto renew on Jan 29, 2024 for $249/year. Cancel anytime.