Tomás y Jesús

Coloring Page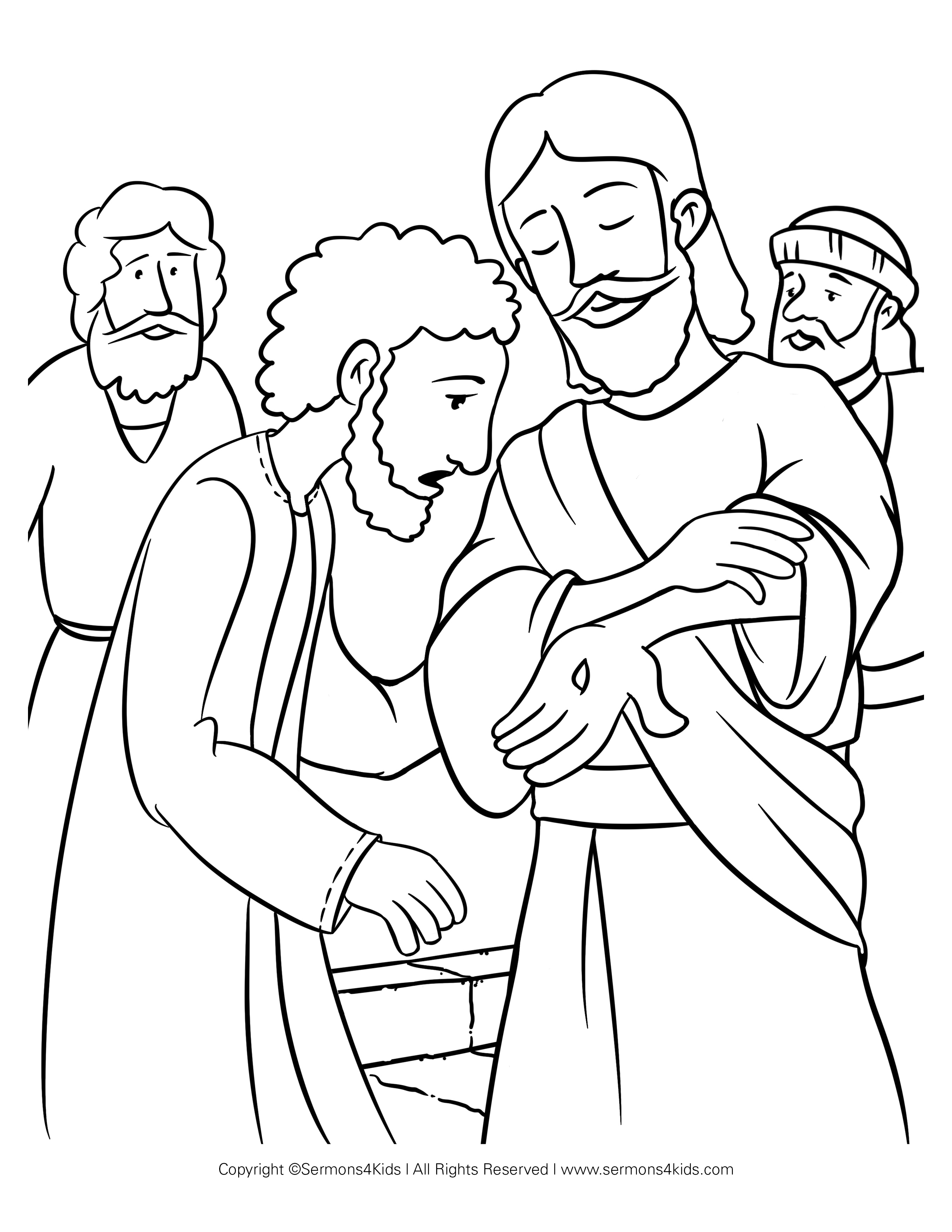 —Mientras no vea yo la marca de los clavos en sus manos, y meta mi dedo en las marcas y mi mano en su costado, no lo creeré —repuso Tomás.
Una semana más tarde estaban los discípulos de nuevo en la casa, y Tomás estaba con ellos. Aunque las puertas estaban cerradas, Jesús entró y, poniéndose en medio de ellos, los saludó.
—¡La paz sea con ustedes!
Luego le dijo a Tomás:
—Pon tu dedo aquí y mira mis manos. Acerca tu mano y métela en mi costado. Y no seas incrédulo, sino hombre de fe. (Juan 20:24-29)
Jesús se aparece a Tomás página para colorear bíblica para niños de 4 a 10 años

Want more resources? Unlock everything with Sermons4Kids Plus for $249/year...
Mini movies

How-to videos

Worship videos

Animated videos

Lesson handouts

Countdown timers

Unlimited team members

Daily discussion ideas for families

Theme-based Sunday school lesson packs

Weekly lesson plans for lower elementary

Weekly lesson plans for preschool, upper and lower elementary
Click YES, UPGRADE NOW and unlock Sermons4Kids Plus for $249 today. Your subscription will auto renew on Oct 5, 2023 for $249/year. Cancel anytime.