Tomás y Jesús

Coloring Page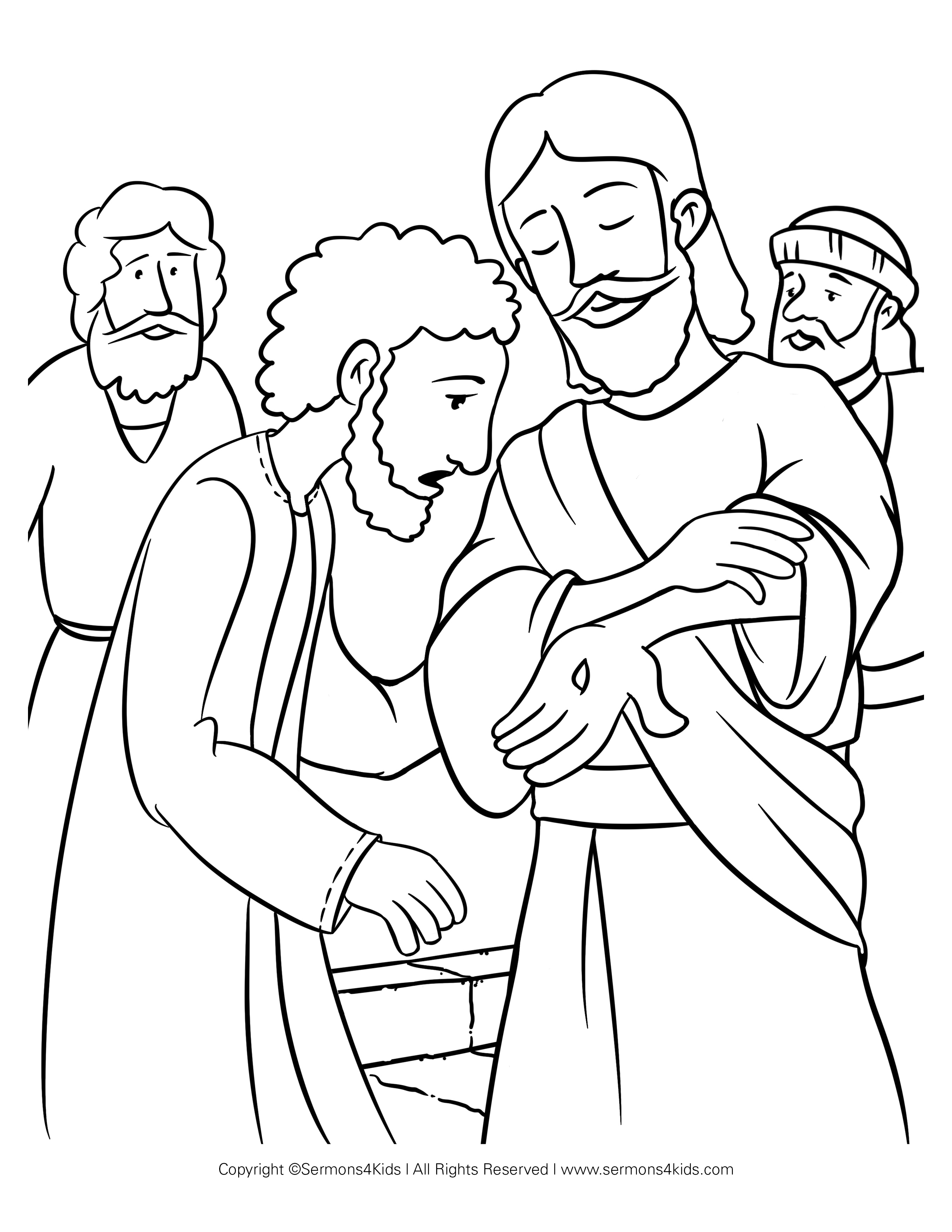 —Mientras no vea yo la marca de los clavos en sus manos, y meta mi dedo en las marcas y mi mano en su costado, no lo creeré —repuso Tomás.
Una semana más tarde estaban los discípulos de nuevo en la casa, y Tomás estaba con ellos. Aunque las puertas estaban cerradas, Jesús entró y, poniéndose en medio de ellos, los saludó.
—¡La paz sea con ustedes!
Luego le dijo a Tomás:
—Pon tu dedo aquí y mira mis manos. Acerca tu mano y métela en mi costado. Y no seas incrédulo, sino hombre de fe. (Juan 20:24-29)
Jesús se aparece a Tomás página para colorear bíblica para niños de 4 a 10 años
Related Sermons & Resources

Want more resources? Unlock everything with Sermons4Kids Basic for $199/year...
How-to videos

Animated videos

Lesson handouts

Unlimited team members

Daily discussion ideas for families

Theme-based Sunday school lesson packs

Worship videos, mini movies and countdowns

Lesson plan scheduling and management tool

Weekly lesson plans for preschool, upper and lower elementary

Church branded webpage to share all resources with parents and kids
Click YES, UPGRADE NOW and unlock Sermons4Kids Basic for $199 today. Your subscription will auto renew on Sep 26, 2024 for $199/year. Cancel anytime.