Feeding the Hungry

Coloring Page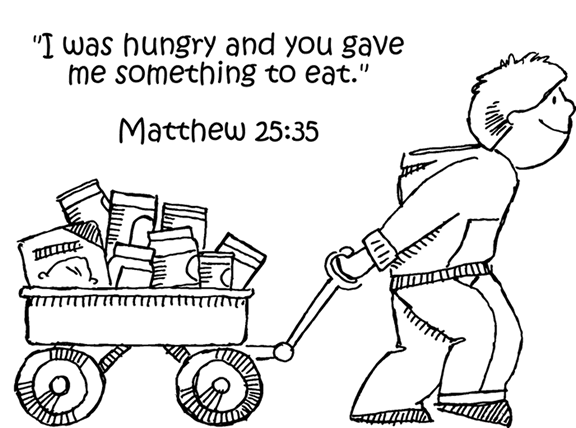 "Then the righteous will answer him, 'Lord, when did we see you
hungry and feed you,or thirsty and give you something to drink?"
"The King will reply, 'I tell you the truth, whatever you did for one
of the least of these brothers of mine, you did for me.'
Matthew 25:37, 40 (NIV)

Want more resources? Unlock everything with Sermons4Kids Basic for $97/year...
How-to videos

Animated videos

Lesson handouts

Weekly lesson plans for lower elementary
Click YES, UPGRADE NOW and unlock Sermons4Kids Basic for $97 today. Your subscription will auto renew on Oct 18, 2022 for $97/year. Cancel anytime.