Wise Men

Revoltijo de palabras

Wise Men Still Seek Him!
Unscramble each word, then use the marked letters to reveal the secret word.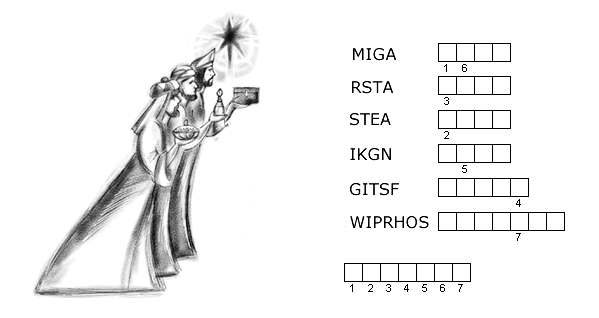 HERE ARE SOME CLUES IN CASE YOU NEED HELP!

1. Another word for the wise men.
2. A twinkling point of light in the night sky.
3. The direction that is opposite of west.
4. The male ruler of a country. Herod, for example.
5. What the wise men brought to the Christ child.
6. Why the wise men wanted to find the new-born king.

Copyright © Sermons4Kids, Inc.
All Rights Reserved
Sermons4Kids.com