Jesus Feeds the Multitude

Laberinto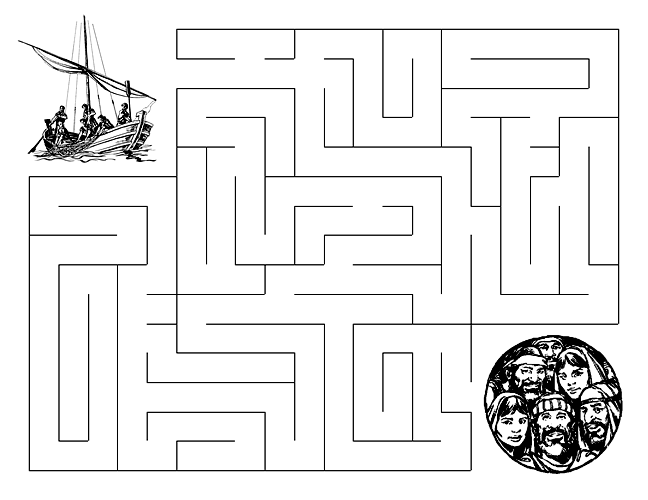 Help Jesus and the disciples find the way to the crowd.
When Jesus heard what had happened, he withdrew by boat privately to a solitary place. Hearing of this, the crowds followed him on foot from the towns.
Matthew 14:13

¿Quiere más recursos? Obtenga acceso a todo con Sermons4Kids Basic por $97/year...
Vídeos animados

Vídeos explicativos

Hojas de trabajo para las lecciones

Planes de lecciones semanales para primaria inferior
Haga clic en el botón SÍ, ACTUALIZAR AHORA y desbloquee Sermons4Kids Basic por $97 sin costo adicional hoy. Su suscripción se renovará automáticamente el Oct 27, 2022 por $97/year. Cancele en cualquier momento.