Jesus Raises Lazarus

Maze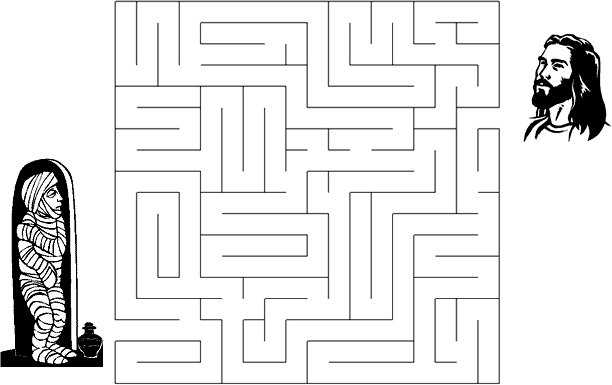 Help Lazarus find the way to Jesus.
Then Jesus shouted, "Lazarus, come out!" And Lazarus came out, bound in graveclothes, his face wrapped in a headcloth.
John 11:43-44 (NLT)

Want more resources? Unlock everything with Sermons4Kids Basic for $97/year...
How-to videos

Animated videos

Lesson handouts

Weekly lesson plans for lower elementary
Click YES, UPGRADE NOW and unlock Sermons4Kids Basic for $97 today. Your subscription will auto renew on Jan 24, 2023 for $97/year. Cancel anytime.