Adam and Eve Are Tempted

Jumble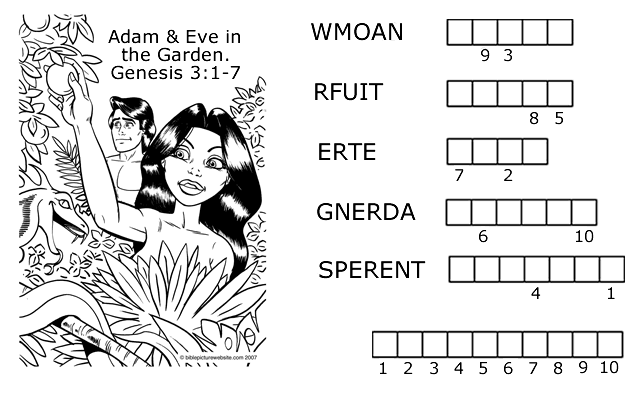 Unscramble each word, then use the marked letters to reveal the secret word.
HERE ARE SOME CLUES IN CASE YOU NEED HELP!
The opposite of man. Genesis 3:1 (NIV)
Apples, oranges, bananas, peaches, etc. Genesis 3:3 (NIV)
A large plant with a wooden trunk and brances. Genesis 3:1(NIV)
A beautiful place with trees, plants, and flowers. Genesis 3:1 (NIV)
Another word for a snake. Genesis 3:1 (NIV)
Final Answer: Something that makes you want to do something that you know you should not.