Escape to Egypt

Coloring Page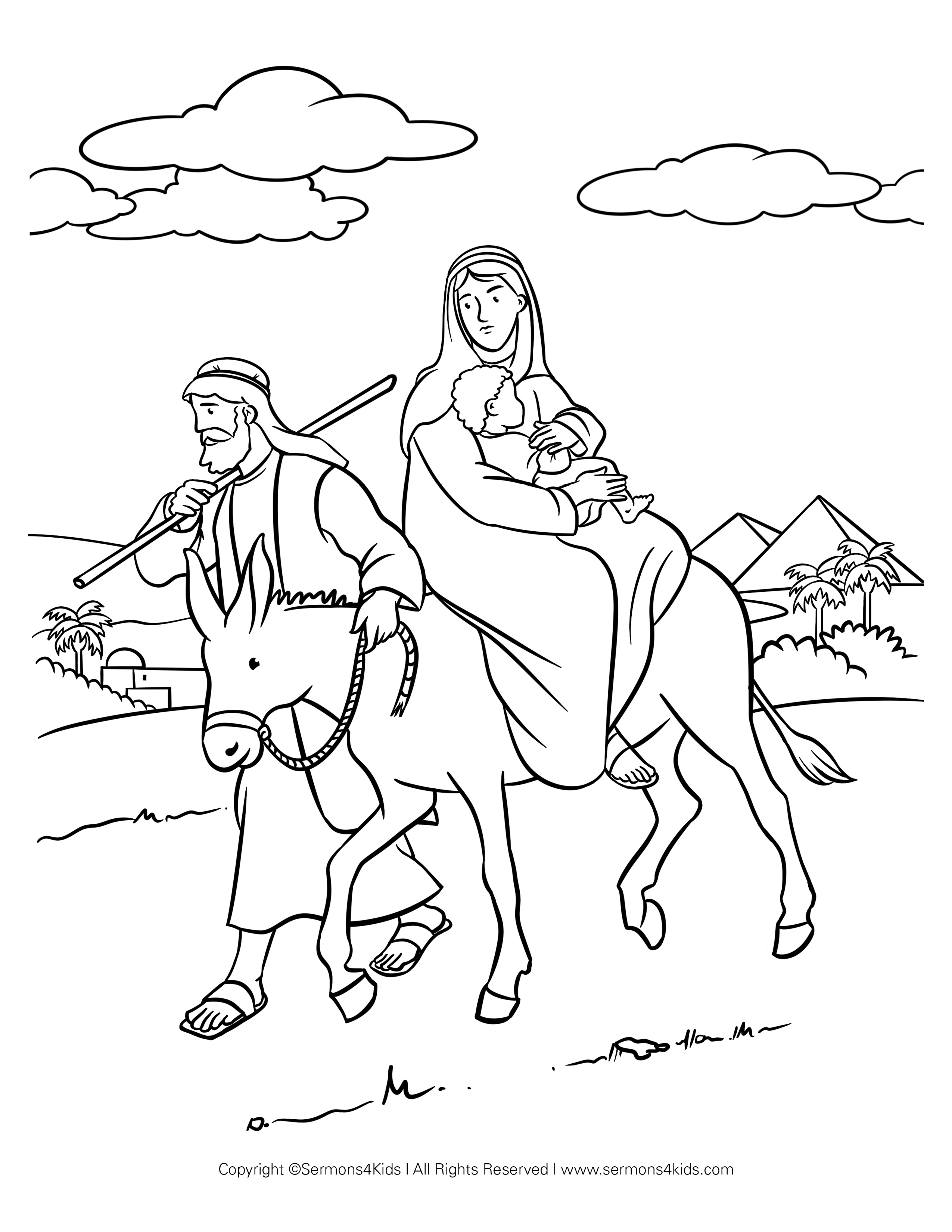 Escape to Egypt
When they had gone, an angel of the Lord appeared to Joseph in a dream."Get up," he said, "take the child and his mother and escape to Egypt. Stay there until I tell you, for Herod is going to search for the child to kill him"
Matthew 2:13 (NIV).
Escape to Egypt Bible Coloring Page for Kids Ages 4-10

Want more resources? Unlock everything with Sermons4Kids Plus for $249/year...
Mini movies

How-to videos

Worship videos

Animated videos

Lesson handouts

Countdown timers

Unlimited team members

Daily discussion ideas for families

Theme-based Sunday school lesson packs

Weekly lesson plans for lower elementary

Weekly lesson plans for preschool, upper and lower elementary
Click YES, UPGRADE NOW and unlock Sermons4Kids Plus for $249 today. Your subscription will auto renew on Feb 7, 2024 for $249/year. Cancel anytime.