Jesus Performs a Miracle

Jumble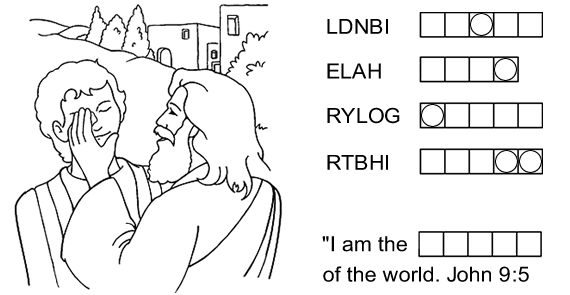 Unscramble each word, then arrange the circled letters to form a wordthat will complete the statement that Jesus made about himself.
HERE ARE SOME CLUES IN CASE YOU NEED HELP!
Jesus and the disciples saw a ________ man beside the road.
Jesus put mud in the man's eyes to ________ him.
Jesus said everything happens to bring __________ to God.
The man had been blind since _________.