Jesús cura a diez leprosos

Coloring Page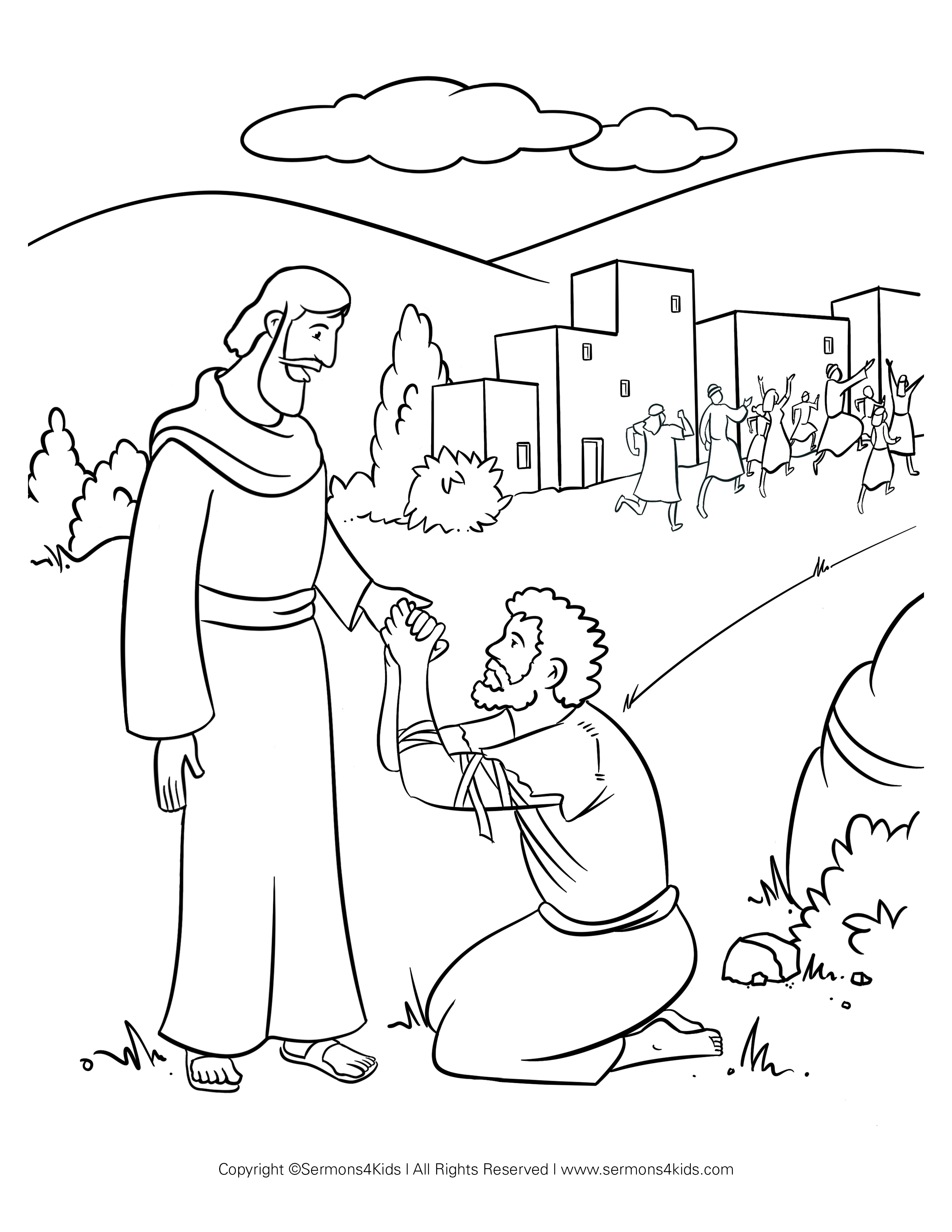 Un día, siguiendo su viaje a Jerusalén, Jesús pasaba por Samaria y Galilea. Cuando estaba por entrar en un pueblo, salieron a su encuentro diez hombres enfermos de lepra. Como se habían quedado a cierta distancia, gritaron: —¡Jesús, Maestro, ten compasión de nosotros!
Al verlos, les dijo: —Vayan a presentarse a los sacerdotes.
Resultó que, mientras iban de camino, quedaron limpios. Uno de ellos, al verse ya sano, regresó alabando a Dios a grandes voces. Cayó rostro en tierra a los pies de Jesús y le dio las gracias, no obstante que era samaritano. —¿Acaso no quedaron limpios los diez? —preguntó Jesús—. ¿Dónde están los otros nueve? ¿No hubo ninguno que regresara a dar gloria a Dios, excepto este extranjero? Levántate y vete —le dijo al hombre—; tu fe te ha sanado. (Lucas 17:11-19)
Jesús sana a diez leprosos página para colorear bíblica para niños de 4 a 10 años

Want more resources? Unlock everything with Sermons4Kids Basic for $199/year...
How-to videos

Animated videos

Lesson handouts

Unlimited team members

Daily discussion ideas for families

Theme-based Sunday school lesson packs

Worship videos, mini movies and countdowns

Lesson plan scheduling and management tool

Weekly lesson plans for preschool, upper and lower elementary

Church branded webpage to share all resources with parents and kids
Click YES, UPGRADE NOW and unlock Sermons4Kids Basic for $199 today. Your subscription will auto renew on Jun 2, 2024 for $199/year. Cancel anytime.