Precious In His Sight

Jumble

YOU ARE PRECIOUS IN HIS SIGHT
Unscramble each word, then use the marked letters to reveal the secret word.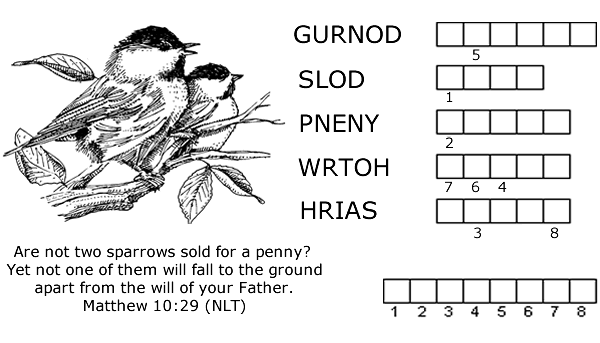 HERE ARE SOME CLUES IN CASE YOU NEED HELP!

1. The surface of a piece of land. I dug a hole in the ________.
2. Exchanged something for money. He _______ his bicycle.
3. A copper coin that is of very little value. Matthew 10:29
4. The importance or value of something or someone.
5. Those things growing on the top of your head.
Copyright © Sermons4Kids, Inc.
All Rights Reserved
Sermons4Kids.com